Gérald
's choices:
(Gérald Guibaud is one of the founders of my French label,

We Are Unique Records

)


"First of all, our label productions, mostly ignored, what can I say...fuck them all and their fucking hype!
IMAGHO "inside looking out"
Jean Louis Prades plays as IMAGHO some incredible electroacoustic-folk-jazzy tunes. To me, IMAGHO is the missing link between GASTR DEL SOL and FENNESZ. A great great musician, humble and sincere. He recently was nominated (among more than 1,000 artists) at the Qwartz electronic music awards in the 'Best Albums of the year' category, alongside such great artists as Autechre and Battles from Warp. It is only fair.
B R OAD WAY "Enter the Automaton"
B R OAD WAY is one of the most underestimated French bands. Their songs might be compared to the Notwist. But "Enter the Automaton" is a thousand times better than "the devil, you + me"!

ANGIL WAS A CAT

Fucking great mix of hiphop-pop with unconventionnal electronica. The best hybrid vinyl EP of the year.
Friends' records that you need to listen to: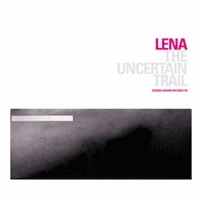 LENA "the uncertain trail" (Sounds around)
One of the most brilliant French musicians. Jazz, electronica, hiphop, triphop, spoken word - LENA mixes them all with class and creates a fantastic musical odyssey for its listeners. Also nominated to the Qwartz electronic music awards in the 'Best Albums of the year' category. He does deserve it.
EXPERIENCE "nous en sommes encore là" (MVS)
Experience is one of the best rock bands in France. They are also the best hiphop band in France. Music and words. Great production in Steve Albini's studio. Respect.
CORNFLAKES HEROES " Dear Mr Painkillers" (Greed recordings)
A very nice "indie" band that makes me feel like if the nineties have never ended. Maybe not very original, but they play well, with infectious enthusiasm. Lovely.
DEPTH AFFECT "hello crisis" (Autres directions in music)
Click'n'cut blitch electronica meets hiphop and dubstep, by one of the most interesting electronic bands in France.

ALINA SIMONE "placelessness" (Travelling music)
Ukrainian folk singer (exiled in US) with an incredible voice. Her first album was re-released by our brothers of Travelling Music. I recommend it to all Pj Harvey, Catpower and Shannon Wright fans. Her next album, entirely made of covers of a Russian poet, sang in Russian, is simply fantastic. An artist whose name you should remember.
Other records from the rest of the world:


RADAR BROS. "auditorium"
A Radar Bros. album is always a classic. This new one does not infrige this rule. Jim Putnam is a fucking great songwriter.
THROW ME THE STATUE "moonbeams"
The record that brought the most pleasure to me this year. Fantastic popsongs. These guys are the new Guided by voices.
WHY? "alopecia"
Yoni Wolf is a genius, one of the best melody makers. This new album first disappointed me, but after several listens (around a few hundred times) I was deeply into it. A classic.
SUBTLE " Exiting Arm"
Subtle are the Sonic Youth of underground hiphop. And Dose One is also a genius.
EMILY JANE WHITE "dark undercoat"
The best 2008 folk record. This girl made me shiver this year with her homely tunes.
V.O. "obstacles"

I met this belgian band when they played with Angil in Brussels this year. They played lovely music between Tortoise, Jim O'rourke and other nice postfolk stuffs. A great discovery for me this year.
PORTISHEAD "Third"
The come back of the year. Simply radical. Bravo, a great band that deserves respect.

R.E.M. "accelerate"
Surely not the greatest REM album, but I've always been a fan of the band. This short and direct new album simply rocks, and it does it well.